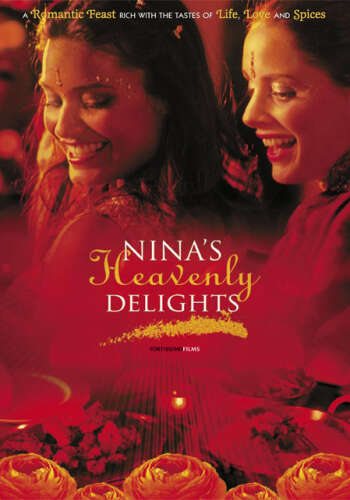 Synopsis
Nina Shah is a feisty young Indo–Scottish woman with an identity crisis. Nina previously left home under a cloud after a row with her father. When her father dies suddenly, Nina is forced to return and run the family owned Curry House. This reunites her with her childhood friend Bobbi, a Bollywood drag queen and brings her face to face with Lisa, a charismatic young woman to whom Nina's father sold 50% of the restaurant.

Nina embarks on a personal mission to win the 'Best of the West' curry competition, a highly coveted prize in the world of Indian cuisine. But Nina's feelings are thrown into turmoil when she realises that she is falling in love......with Lisa! Can she win both prizes?
Selected Festivals:
Pusan IFF
Guadalajara IFF
Chicago IFF
Palm Springs IFF
Mardi Gras FF
Torino Gay & Lesbian FF
Outfest
Newfest
Frameline
Durham FF
Nashville FF
CPH:PIX
Year
2006
Duration
96 Mins
Genre
Comedy, Drama, Queer Cinema, Women Directors
Country
United Kingdom
Director
Pratibha Parmar was born in Nairobi, Kenya and grew up in London,England. She studied at Bradford University for her B.A. Hons degree and did postgraduate studies at the Cultural Studies Centre at Birmingham University. Pratibha's films have been exhibited widely at international film festivals and broadcast on television in many countries. In 1993 she produced and directed Warrior Marks. This film was made in collaboration with Pulitzer Prize winning novelist, Alice Walker, the author of The Color Purple who was also the Executive Producer. NINA'S HEAVENLY DELIGHTS is based on an original story by Pratibha Parmar and is her debut as a producer and a feature film director.
Producers
Pratibha Parmar
Chris Atkins
Marion Pilowsky

Cast
Art Malik
Laura Fraser
Shelley Conn

Additional Credits
Executive Producer
Colin Leventhal
Executive Producer
Margaret Matheson
Associate Producer
Neil Chordia
Associate Producer
Megan Davis
Production Company
Nina's Heavenly Delights Productions Ltd.
Line Producer
Angela Murray
Screenplay
Andrea Gibb
Cinematographer
Simon Dennis
Art Director
Margaret Horspool
Editor
Mary Finlay
Sound
Louis Kramer
Lighting
Stephen Arthur
Costume
Louise Allen
Choreographer
Piers Gielgud