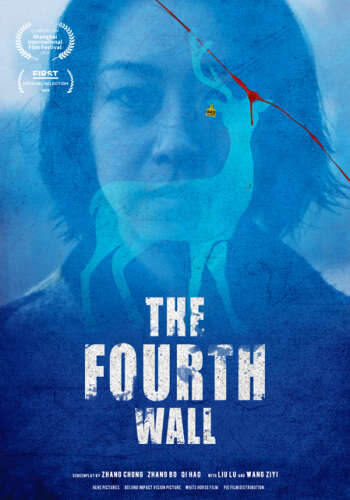 Synopsis
LIU Lu is leading a dreary and seemingly mundane life, working at a deer breeding farm. A friend, MA Hai, keeps trying in vain to win her affections. It's as if she's isolating and banishing herself from any kind of human warmth or love. MA Hai confesses he knows another LIU Lu and another himself in a 'parallel world'. The more she learns about the other 'her', the more LIU Lu uncovers about the long suppressed memories from her past.
Selected Festivals:
2019
Shanghai IFF - Asia New Talent Award Section
Cairo Intentional Film Festival - Won The Bronze Pyramid Award (Best First or Second Work, presented to the directors)
International Film Festival of India, Goa
Year
2019
Duration
96 Mins
Genre
Country
China
Director
ZHANG Chong graduated from Beijing Film Academy. He is a producer of several famous Chinese TV shows. ZHANG started his film career as a scriptwriter. His script works include 
Full Circle
 (by ZHANG Yang, 2012), which participated in Tokyo International Film Festival. ZHANG also produced 
Tiny Times 3.0
 (2014) and 
Tiny Time 4.0
 (2015). 
The Fourth Wall
 was ZHANG's first film as a director.
Director
ZHANG Bo
Producers
YU Fang

Cast
LIU Lu
WANG Ziyi

Additional Credits
Co- Producer
ZHANG Tong
Co- Producer
YANG Hui
Production Company
Beijing Impact Vision Picture
Screenplay
ZHANG Chong
Screenplay
ZHANG Bo
Screenplay
QI Hao
Director of Photography
ZHAO Longlong
Director of Photography
Saba Mazloum
Art Director
BIAN Siqiao
Costume Director
YU Zhenling
Costume Director
LI Shanwei
Make-up
WANG Hongwei
Sound Editor
Chen CHEN
Editor
HAN Xiaoling