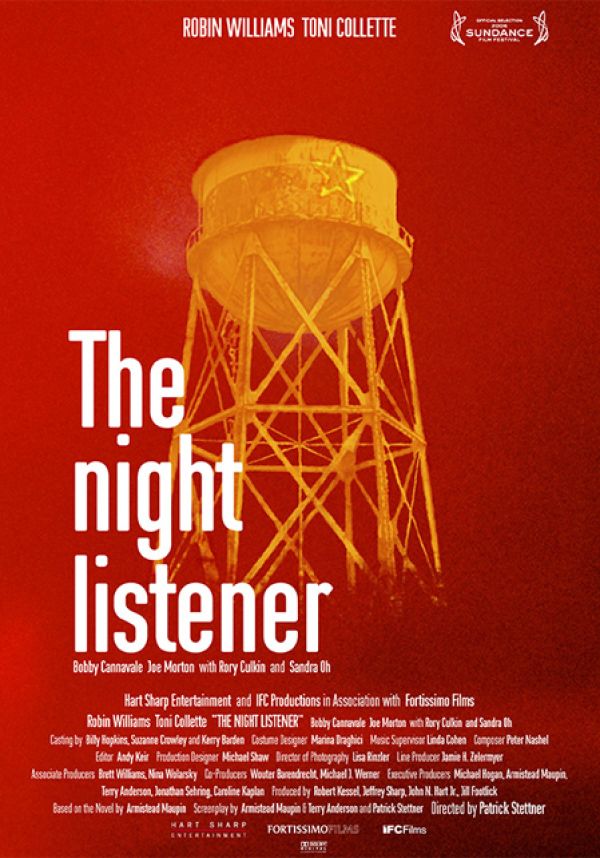 Synopsis
GABRIEL NOONE is a writer whose recent separation from his partner JESS, is affecting his work as well as his popular late night radio show.

When Gabriel's concerned editor gives him a manuscript to read, Gabriel starts a journey more extraordinary than any of the embellished life stories for which he is famous.

The book is written by PETE LOMAX, a sick 13 year-old boy, and recounts sexual abuse he suffered at the hands of his parents. Gabriel is extremely moved by the book and is compelled to call the boy. They soon speak regularly and a fatherly friendship begins, with the loving support of Pete's adoptive mother DONNA.

Jess is suspicious of this new friendship and suggests that Pete and Donna are in fact the same person. Gabriel is astounded by the suggestion, but it sows a seed of doubt, which sets him on a course to discover the truth.

Gabriel tracks Donna down, and it is obvious from the start that all is not what it seems. His desperate search for Pete bears little fruit, as Gabriel gets in trouble with the law and narrowly escapes death, leaving him with little doubt that Pete is a figment of Donna's imagination.

He returns home scared about what Donna will do next, and when she turns up on his doorstep the mystery continues to twist and turn. Gabriel soon discovers the hidden truth behind Donna and Pete, and in the process helps himself confront some uncomfortable truths about his own life.

From the acclaimed author Armistead Maupin comes this tense and moving thriller about love, trust and the search for truth.
Selected Festivals:
Sundance FF
Berlinale
Edinburgh IFF
Pusan IFF
Sao Paolo IFF
Rio de Janeiro IFF
Year
2006
Duration
89 Mins
Genre
Country
United States of America
Director
Patrick Stettner grew up in New York City and completed his graduate studies at Columbia University. In 2001, he wrote and directed THE BUSINESS OF STRANGERS' starring Stockard Channing and Julia Stiles, which played at numerous festivals including Sundance & Toronto. The film won several awards including the Paris Film Festival Jury Prize and Best First Feature at the San Francisco Film Festival. Stockard Channing was nominated as the AFI Female Actor of the Year' and won the Best Actress award from the London Film Critics Circle.
Producers
Robert Kessel
Jeffrey Sharp
John N. Hart
Jill Footlick

Cast
Robin Williams
Toni Collette
Joe Morton
Rory Culkin
Sandra Oh

Additional Credits
Screenplay
Armistead Maupin
Screenplay
Terry Anderson
Screenplay
Patrick Stettner
Based on the novel by
Armistead Maupin
Executive Producer
Michael Hogan
Executive Producer
Armistead Maupin
Executive Producer
Terry Anderson
Executive Producer
Jonathan Sehring
Executive Producer
Caroline Kaplan
Co- Producer
Michael J. Werner
Co- Producer
Wouter Barendrecht
Associate Producer
Brett Williams
Associate Producer
Nina Wolarsky
Line Producer
Jamie Zelermyer
Director of Photography
Lisa Rinzler
Editor
Andy Keir
Production Designer
Michael Shaw
Costume Designer
Marina Draghici
Music Supervisor
Linda Cohen
Original Music
Peter Nashel