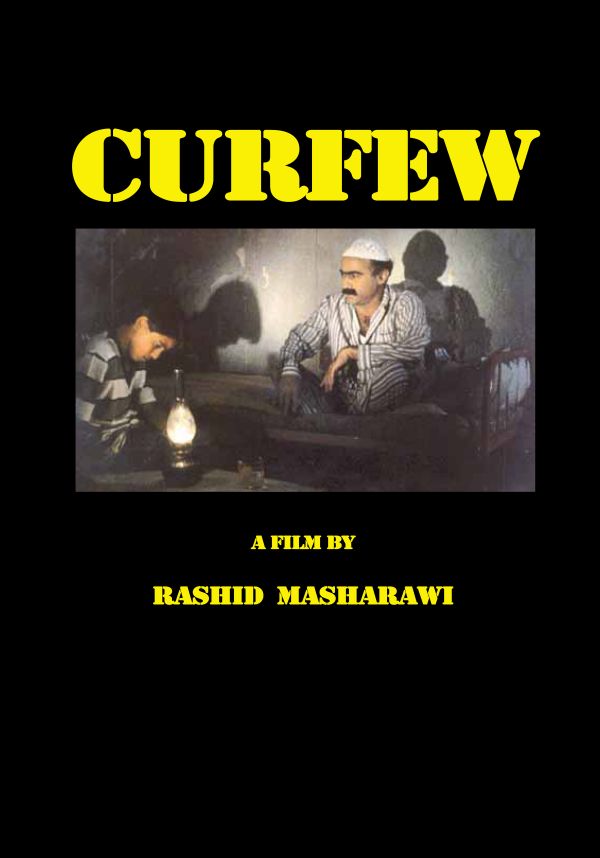 Synopsis
The first-ever Palestinian feature film from the Gaza Strip, CURFEW is the story of a Palestinian family living in a refugee camp in the year 1993, just before the peace negotiations started. At the start of the film, the Israeli army announces a curfew which will last until further notice. Abu Raji's family has just received a letter from one son studying in Germany when they are interrupted by the news. Streets empty, doors shut, and stores close. But even in such strange times, family drama continues just like always. The story captures 24 hours within the life of one household, representing the drama of a people that has lasted for decades.
Selected Festivals:
Cannes - UNESCO Prize
Cairo FF - Golden Pyramid for Best Film
Biennale of Arabic Cinema in Paris - Best First Film
Montpellier FF - Best Film, Public and Critics Award
Year
1993
Duration
75 Mins
Genre
Country
Netherlands, Palestine
Director
Rashid Masharawi was born in 1962 in Shati refugee camp, Gaza Strip. He is a self-taught filmmaker who started working at eighteen in the film industry. In 1993, he directed his first feature CURFEW which garnered the UNESCO Award at Cannes.
Cast
Areen Omari
Lotof Nweser
Na'ila Zayaad
Rana Saadi
Roula Michael
Salim Daw
Salwa Naqara Haddad
Souheila Abu-Assad
Younis Younis
Zoabi

Additional Credits
Co-Executive Producer
Hany Abu-Assad
Co-Executive Producer
Samir Hamed
Co-Executive Producer
Henri Kuipers
Co-Executive Producer
Peter van Vogelpoel
Production Company
Ayloul Film Productions
Production Company
Argus Film Produktie
In Co-production with
WDR
Screenplay
Rashid Masharawi
Cinematography
Klaus Juliusburger
Art Director
Sharif Waked
Music
Said Mouraad
Editor
Hadara Oren
Sound
Roni Berger