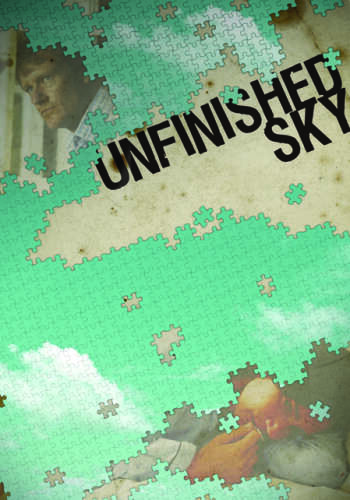 Synopsis
When Tahmeena stumbles onto John's isolated farm, he has no choice but to take her in. An illegal refugee, she's been badly beaten and speaks no English. While John's not inclined to welcome visitors, not since the suspicious death of his wife, he's even less inclined to involve the police. So he goes about his business as he waits for her to heal so he can send her on her way.

And so a reluctant voyage of mutual discovery begins as these two strangers begin to communicate and connect through signs, pictures and a gradual understanding of each other's language.
Tahmeena brings the homestead back to life, reopening John's eyes to the beauty of his land. In return, John does his best to track down the daughter she sent ahead from war-ravaged Afghanistan.

But they can't stay hidden away on the farm forever. They won't be truly free until they venture out. And when they do, the men who think they own Tahmeena come looking for her ... and they won't leave without her.
Selected Festivals:
Australian Film Institute Awards - Best Actor, Best Actress, Best Screenplay & 3 more Awards
IF Awards - Best Director, Best Actress & 2 more Awards
Brisbane FF - Audience Award
Toronto IFF
Pusan IFF
Istanbul FF
Miami IFF
Seattle FF
NATfilm
Belfast FF
Rotterdam IFF
Kolkata IFF
Bermuda IFF
Pyongyang IFF
Year
2007
Duration
91 Mins
Genre
Country
Australia
Director
Peter Duncan graduated from the University of Sydney as a Bachelor of Arts (1986) and a Bachelor of Laws (1989) and later moved on to the Australian Film, Television & Radio School where he graduated as a Bachelor of Arts (Film & Television) in 1994.

Within two years of graduating, Peter's first feature film, Children of the Revolution, was released to great acclaim. It was nominated for 9 AFI (Australian Film Institute) Awards in 1996 (including Best Film, Best Director, Best Screenplay), winning three, including Best Actress for Judy Davis. It also won Best Original Screenplay at the 1997 Film Critics' Circle and 1996 Best Feature Film, Australian International Film Festival. The film was in official selection at many festivals including Sundance, Moscow, and San Sebastian.

Peter then went on to write and direct A Little Bit of Soul (1997), starring Geoffrey Rush, David Wenham and Francis O'Connor, and Passion (1999), which starred Barbara Hershey and Richard Roxburgh. PASSION won three AFI Awards

After a number of years dedicated to writing, Unfinished Sky brings Peter back to directing feature films.
Producers
Anton Smit
Cathy Overett

Cast
Bille Brown
Christopher Sommers
David Field
Monic Hendrickx
Roy Billing
William McInnes

Additional Credits
Production Company
New Holland Productions
Co-production Company
IdtV Film
Executive Producer
Mark Overett
Executive Producer
San Fu Maltha
Co- Producer
Hanneke Niens
Co- Producer
Robert Kievit
Co- Producer
Tom Hoffie
Based on the Original Script by
Kees van der Hulst
Screenplay
Peter Duncan
Editor
Suresh Ayyar Ase
Cinematography
Robert Humphreys
Production Design
Laurie Faen
Composer
Antony Partos
Costume Designer
Jean Turnbull
Sound Design
Annie Breslin
Sound Design
Will Ward
Casting
Anousha Zarkesh