LAST DAYS OF EMMA BLANK, THE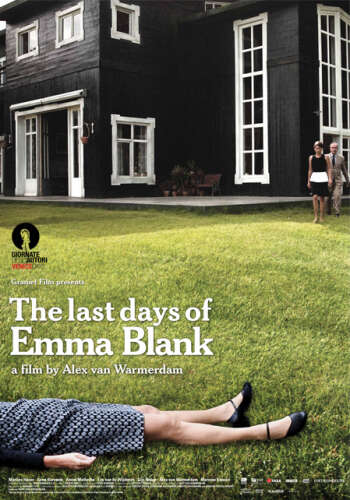 Synopsis
In a large country home, the owner Emma Blank is very ill and is cared for by her household staff: Haneveld the head housekeeper, Bella the cook, Gonnie the maid and Meier the man-servant. Despite her desperate need for loving care, Emma is a steely, avaricious dictator whose demands become ever more absurd, to the extent that her staff are driven to madness. That is, until the day they discover that they stand to inherit nothing whereupon they drop their charade of caring and concern and instead plot their revenge...
Selected Festivals:
Venice Days - Top Prize
Netherlands FF - Golden Calf for Best Screenplay
Toronto IFF
Rotterdam IFF
Warsaw IFF
Chicago IFF
London FF
Palm Springs IFF
Year
2009
Duration
90 Mins
Genre
Country
Belgium, Netherlands
Director
Writer, designer, director and actor was born on August 14, 1952 in Haarlem, the Netherlands. After attending the School of Graphic Design, he went to study at the Gerrit Rietveld Academy in Amsterdam, where he graduated in graphic design and painting. He was co-founder of the Music-Theatre Company Hauser Orkater and in 1980 he set up De Mexicaanse Hond Theatre Company.
He made the short film DE STEDELING and after that, the feature films:
ABEL
(1986), which won the critic's award at the Venice film Festival, THE NORTHENERS (1992), which won three Felix's in 1992 for music, art direction and best film, and THE DRESS (1996), winner of the FIPRESCI Award at the Venice Film Festival, and the Dutch Film Critic's Award. THE DRESS was sold to over 25 territories. LITTLE TONY (1998), which won the Prize of the Filmfest (Annet Malherbe) at the Ludwigsburg/Stuttgart Film Festival and was nominated for the European Film Awards 1998 in the categories Best Actress and Best Script. GRIMM (2003) has been screened at several festivals worldwide. His films have won awards all over the world at international film festivals. BORGMAN (2013) was selected in competition at Cannes Film Festival.
Producers
Alex van Warmerdam
Marc van Warmerdam

Cast
Marlies Heuer
Gene Bervoets
Annet Malherbe
Eva van de Wijdeven
Gijs Naber
Alex van Warmerdam
Marwan Kenzari

Additional Credits
Writer
Alex van Warmerdam
Line Producer
Bernard Tulp
Executive Producer
Wouter Barendrecht
Executive Producer
Michael J. Werner
Co- Producer
Vincent Tavier
Co- Producer
Guillaume Malandrin
Co- Producer
Philippe Kauffmann
Co- Producer
Adriana Piacek-Wanski
Director of Photography
Tom Erisman
Production Design
Geert Paredis
Editor
Job ter Burg
Music
Alex van Warmerdam
Sound Design
Peter Warnier
Costume Designer
Patricia Lim
Make-up
Anne Rijke
Casting Director
Annet Malherbe
Production Company
Graniet Film
Co-production Company
La Parti Production
Co-production Company
VARA