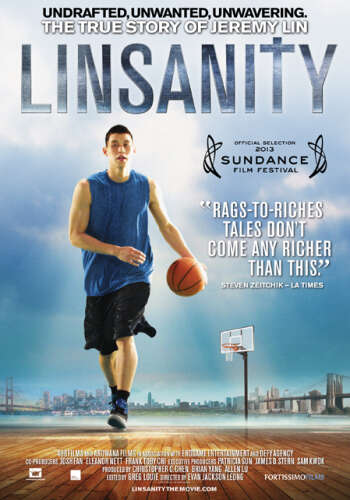 Synopsis
In February 2012, the world of basketball unexpectedly went "Linsane." Stuck in the mire of a disappointing season, the New York Knicks did what no other NBA team had thought about doing—they gave an undrafted, third-string point guard from Harvard named Jeremy Lin an opportunity to prove himself. He took full advantage, scoring more points in his first five NBA starts than any other player in the modern era, and created a legitimate public frenzy in the process. Prior to this now-legendary run, Lin had faced adversity in his career at every turn. Despite leading Palo Alto High to a shock California State prep title, he received no scholarship offers from any major university. Then despite a standout collegiate career at Harvard, he was not drafted by any NBA team.
Selected Festivals:
Sundance FF
Hong Kong IFF
SXSW FF
Year
2013
Duration
88 Mins
Genre
Country
United States of America
Director
LINSANITY is Evan Jackson Leongs first entry as a director at the Sundance Film festival. He previously worked with director Justin Lin on Better Luck Tomorrow (Sundance 2002) and on the action blockbuster, The Fast and the Furious. He also served as co-producer of Lin's Finishing the Game (Sundance 2007). Leong directed two half-hour, nationally broadcast films: Him Mark Lai: The People's Historian and Forging a Feature: The Journey of Better Luck Tomorrow. He previously completed his first feature-length documentary, 1040: Christianity in the New Asia.
Producers
Allen Lu
Brian Yang
Christopher C. Chen

Cast
Jeremy Lin

Additional Credits
Executive Producer
James D. Stern
Executive Producer
Patricia Sun
Executive Producer
Sam Kwok
Narrator
Daniel Dae Kim
Editor
Greg Louie
Co- Producer
Eleanor Nett
Co- Producer
Josh Fan
Original Music
The Newton Brothers
Director of Photography
Jeff Kim