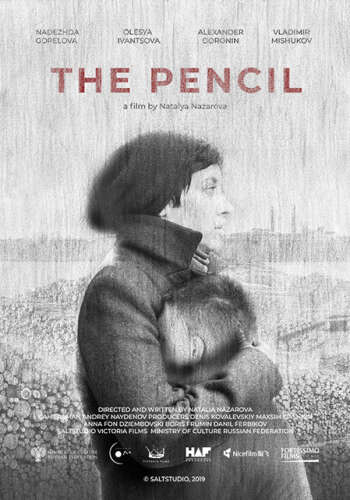 Synopsis
Antonina, an artist from Saint Petersburg, follows her husband, a political prisoner, to the deep north province of Russia. She starts teaching art in a local school, and is determined to lift the spirit of the downtrodden children in her class. But she finds herself opposed by a twelve-year-old boy, Misha, whose brother is a feared local gang leader.
Selected Festivals:
2019 Vyborg Okno FF – Won critics award and special jury award
41st CAIRO IFF, Cairo, Egypt - International Premiere
The Festival of Russian Cinema, Honfleur, France - Won Grand Jury Prize and Best Actress Award , Nadezhda Gorelova
35th Santa Barbara IFF - International Competition / Russian Arcs (North American Premiere)
Year
2019
Duration
93 Mins
Genre
Country
Russia
Director
Award-winning Russian screenwriter and director, author of numerous TV series and several successful feature films for new wave of Russian modern cinema directors, including Mermaid (dir. Anna Melikyan, 2007) and Betrayal (dir. Kirill Serebrennikov, 2012).
Her feature debut as a director, The Daughter (2012), won the FIPRESCI Award at the Tallinn Black Nights Film Festival and Warsaw International Film Festival, Best Debut Award at the major national festival Kinotavr, and was selected for festivals in Honfleur (France), Cottbus (Germany), Gothenburg (Sweden),Palm Springs (USA), San Francisco (USA), Brussels (Belgium) and many others.
Producers
Denis Kovalevskiy
Maxim Dashkin
Anna Dziembowska
Boris Frumin

Cast
Nadezhda Gorelova
Vladimir Mishukov

Additional Credits
Executive Producer
Denis Kovalevskiy
Associate Producer
Anastasia Lukovnikova
Line Producer
Elena Shabunina
Production Company
Salt Studio
Production Company
Victoria Films
Director of Photography
Andrey Naydenov
Production Design
Antonina Kraevskaja
Editor
Olga Proshkina
Editor
Pavel Kuprikov
Costume Designer
Maja Martjanova
Make-up
Ksenija Maksimova
Sound Design
Viktor Timshin
Casting Director
Tatjana Zaharova
Casting Director
Elena Rudenko