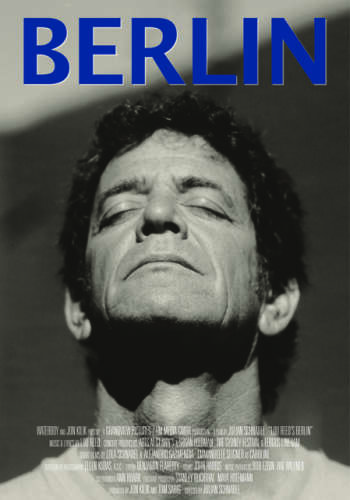 Synopsis
A unique blending of film, art, and music, BERLIN is a rock opera and a concert film revolving around a drug-addicted couple, Caroline and Jim. The album Berlin, released in 1973, has often been referred to as Lou Reed's unknown masterpiece, but was never performed live…until now. For five historic performances, a group of legendary musicians helped Lou Reed bring his lost classic to life. With set design by Julian Schnabel himself, and a backdrop of short movies directed by Lola Schnabel featuring Emmanuelle Seigner (FRANTIC) as Caroline, director Schnabel and renowned concert cinematographer Ellen Kuras captured the overwhelming visual, sonic, and emotional experience that is Berlin.
Selected Festivals:
Mostra Venice
Year
2006
Duration
85 Mins
Genre
Country
United States of America
Director
Julian Schnabel burst onto the art scene of 1980s New York with his brash neo-expressionist canvases, and quickly became one of the decade's icons. In the 1990s, he turned his attention toward film, and in 1996 debuted with the critically-acclaimed BASQUIAT-- a moving biopic of another 1980s art legend, Jean-Michel Basquiat. In 2000 he directed BEFORE NIGHT FALLS, which featured Spanish actor Javier Bardem in a break-out performance and won Schnabel a Special Grand Jury Prize at the Venice Film Festival. This year sees the premiere of two new Schnabel films; THE DIVING BELL AND THE BUTTERFLY (which premiered at Cannes Film Festival) and LOU REED'S BERLIN.
Producers
Jon Kilik
Tom Sarig

Additional Credits
Executive Producer
Stanley Buchthal
Executive Producer
Maya Hoffmann
Co- Producer
Ann Ruark
Cinematography
Ellen Kuras
Set Designer
Julian Schnabel
Music & Lyrics
Lou Reed
Editor
Benjamin Flaherty
Short Films
Lola Schnabel
Music Producer
Bob Ezrin
Music Producer
Hal Willner
Production Company
LM Media GmbH
Featuring
Antony Hegarty
Featuring
Emmanuelle Seigner
Featuring
Fernando Saunders
Featuring
Lou Reed
Featuring
Sharon Jones
Featuring
Steve Hunter
Featuring
the Brooklyn Youth Chorus