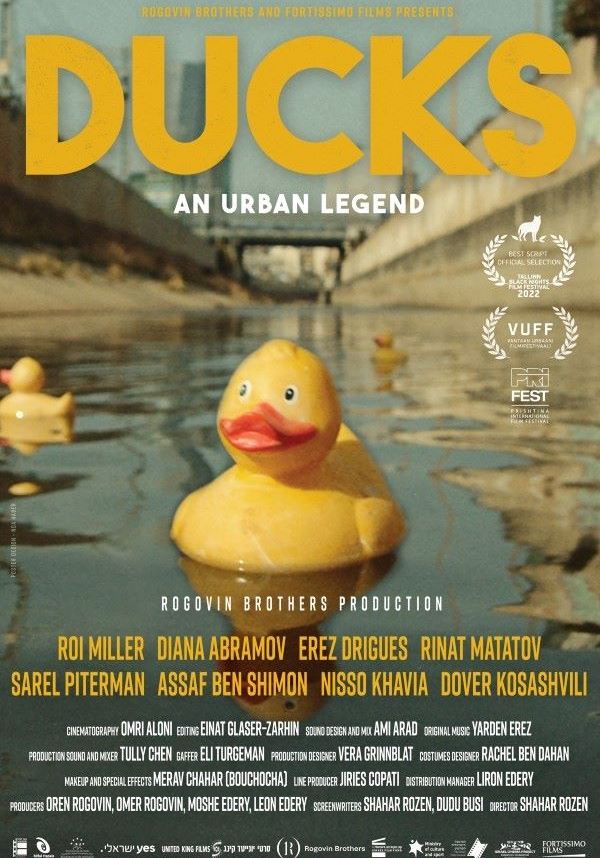 Synopsis
Five characters in three interwoven stories confront childhood traumas in pursuit of self-redemption. They all experience a moment of grace; perhaps a turning point in each of their lives, that until now has been a constant struggle to survive.
Selected Festivals:
2022 - Tallinn Black Nights FF - In Competition, Winner Best Script Award with Dudu Busi (World Premiere)
2023 - VUFF, Vantaa Urban FF, Helsinki (Finnish Premiere)
2023 - PriFest, Prishtina IFF, Kosovo (Regional Premiere)
2023 - Jewish IFF (Australian Premiere)
Year
2022
Duration
104 Mins
Genre
Country
Israel
Director
Shahar Rozen graduated with Honours from JSFS, Jerusalem, 1996. 
He was awarded Best Director in the Israeli Academy Awards Short Films Competition 1996.  
He was also awarded Best TV Drama for Mother V in the Jerusalem Film Festival 2001 and received a special mention at Cinema Tout Ecran, Switzerland. 
Liebe Perla received the Magnolia Prize in Shanghai film festival and best Documentary in Istanbul Film Festival 2000. 
Ducks - An Urban Legend won the Best Script Award at the Tallinn Black Nights Film Festival 2022
He is a qualified teacher of Chubbuck Technique and founder of Chubbuck Israel Acting Studio. 
Fiction 
Sammy Molcho - Private Eye (1997) (short) 
Mother V (2001) (TV Movie) 
Round Trip (2003) (Feature) 
Family vacation (2004) (TV Movie) 
Ducks – Urban legend (2022) 
Documentary 
Liebe Perla (1998) 
Home movie (1998) 
Home, Child, Work (2000) 
Tartakover (2009) 
Theatre  Lives in a movie (2005)
Producers
Oren Rogovin, Omer Rogovin (Rogovin Brothers)
Moshe Edery, Leon Edery (United King Films)

Cast
Roi Miller
Diana Abramov
Erez Drigues
Rinat Matatov
Sarel Piterman

Additional Credits
Writer
Shahar Rozen
Writer
Dudu Busi
Director of Photography
Omri Aloni
Editor
Einat Glaser – Zarhin