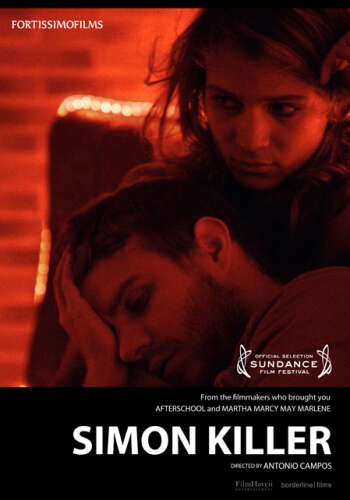 Synopsis
Brady Corbet plays Simon, a recent college graduate full of promise and potential, who goes to Paris to begin a trip around Europe after a bad break-up with his long-time girlfriend. Although he's leaving behind a bad memory, he can't manage to shake off his feelings of loss. Like many young people living overseas and away from home for the first time, he's both an adventurer and an outsider in a very strange land. When Simon falls in love with a young, mysterious prostitute, their fateful journey begins.
Year
2012
Duration
105 Mins
Genre
Country
United States of America
Director
Antonio Campos wrote and directed the critically acclaimed feature film AFTERSCHOOL for which he was nominated for a 2009 Independent Spirit Award for Best First Feature. AFTERSCHOOL premiered at the 2008 Cannes Film Festival. Antonio was nominated for Breakthrough Director at 2008 Gotham Awards and was named by Variety as one of the top "10 Directors to Watch."

Antonio's short film, THE LAST 15, was in competition at the 2007 Cannes Film Festival and the 2007 New Directors/New Films. In 2005, Antonio's short film, BUY IT NOW, was selected to world premiere at the 2005 Cannes Film Festival where it won 1st Prize in the Cinefondation.

Antonio produced Sean Durkin's MARTHA MARCY MAY MARLENE, which premiered in the U.S. Dramatic Competition at the 2011 Sundance Film Festival. He also produced Durkin's short MARY LAST SEEN, which premiered at the 2010 Sundance Film Festival and made its European premiere at 2010 Director's Fortnight in Cannes. At Cannes, MARY LAST SEEN received the PRIX SFR for Best Short. Antonio also executive produced TWO GATES OF SLEEP, which premiered at Cannes Director's Fortnight in 2010.

Campos is co-founder of Borderline Films with Sean Durkin and Josh Mond.
Producers
Josh Mond
Matt Palimieri
Sean Durkin

Cast
Brady Corbet
Constance Rousseau
Lila Salet
Mati Diop
Michael Abiteboul

Additional Credits
Writer
Antonio Campos
Co- Producer
Melody Roscher
Director of Photography
Joe Anderson
Editor
Antonio Campos
Editor
Zac Stuart-Pontier
Music
Danny Bensi
Music
Saunder Jurriaans