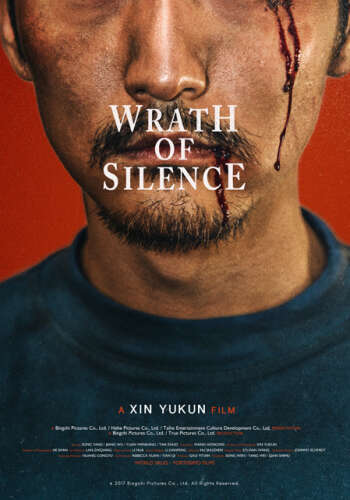 Synopsis
ZHANG Baomin (SONG Yang) is a miner who works far away from home because of some disputes he had with the townsfolk years ago, whilst his wife and son remain near the mountains running a small sheep farm.

One day, Baomin learns that his son Lei hasn't come back from shepherding for two days. He goes back to find his son. His appearance back in town makes people anxious.

Searching for his son, Baomin heads for the rough and dangerous mountains, but the resentment and distrust of the townsfolk leads them to turn a blind eye to the reality of a missing child, and the corruption and danger permeating their lives.
"Taking his cue from auteurs like Johnnie To and Park Chan-wook, Xin has now established himself as one of China's most astute makers of taut, gritty thrillers" THR
Selected Festivals:
2017
BFI London FF
IFFAM Macao
Seattle International Film Festival
2018
New York Asian FF
Udine Far East FF
Brussels IFFF
Sydney FF
Year
2017
Duration
119 Mins
Genre
Country
China
Director
Born in 1984 in China, XIN Yukun graduated from the Photography Department at the Beijing Film Academy. His debut feature THE COFFIN IN THE MOUNTAIN was a popular hit in China and garnered industry and critical praise. The thriller, set in the Chinese countryside and rich in black humor, was acclaimed for its sophisticated structure of twists and turns. XIN embeds grim images and exquisite narrative structure into his films, which seeks to shine a light on the fundamental human nature through intricate human relations and plot lines.
Producers
GAO Yitian

Cast
JIANG Wu
SONG Yang
YUAN Wenkang

Additional Credits
Scriptwriter
XIN Yukun
Production Company
Bingchi Pictures
Executive Producer
HUANG Congyu
Director of Photography
HE Shan
Editor
HU Shuzhen
Sound Engineer
LI Danfeng
Art Director
LAN Zhiqiang
Make-up Artist
LI Hua
Action Director
LI Hongbiao
Consultant
WANG Hongwei
Music
Sylvian WANG
Production
Johnny Schmidt