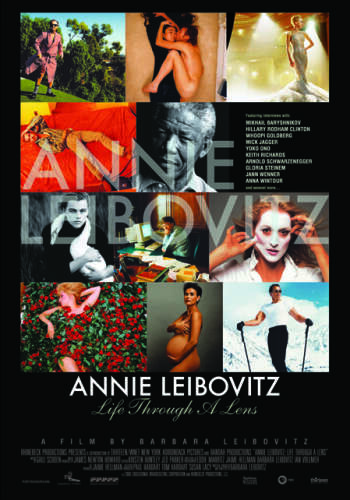 Synopsis
Annie Leibovitz has produced some of the most iconic images of the last 30 years and is, literally, our most influential woman photographer. She has shot the rich and famous, the profound and powerful, the exceptional and notorious. Her camera has documented the horrors of war – most recently in Sarajevo and Rwanda. Masterful at exposing her photographic subjects, Annie's own life has been private and protected. In this film, she made the decision to bare her artistic process, her personal journey and her delicate balancing of fame and family to the camera – a camera that is being vigilantly pointed by a filmmaker who is her younger sister. From her hectic studio to her idyllic farm, we will experience Annie's current work and the creation of her latest retrospective book; we will face her losses as well as her grand successes.
Year
2006
Duration
90 Mins
Genre
Biography, Documentary, Women Directors
Country
United States of America
Director
Barbara Leibovitz began her career in 1987 at the CBS News program 48 HOURS. She then worked at the Nine Network in Sydney, Australia. Upon her return to the U.S., she began freelance producing with Entertainment Tonight, E! Entertainment Television, Consumer Reports Television and VH-1. Leibovitz also worked with The Arthur Company on the ABC series FBI: THE UNTOLD STORIES. SALVAGED LIVES (1995) was Leibovitz's feature-length documentary film debut and was in the top 15 for the Academy Award nominations. The film won Best Documentary Feature at the Santa Barbara International Film Festival, the Roy Webster Dean Film Award, the Robert Townsend "Tenacity" Award, and a Bronze Apple Award. It premiered on the Discovery Channel, and Warner Bros. optioned the dramatic rights. After completing SALVAGED LIVES, Leibovitz also produced for the syndicated series YOUR MIND AND BODY. In close collaboration with her partner Jaime Hellman, she has written, directed and produced award-winning documentaries for PBS and such networks as Discovery Channel, National Geographic, CNN, TBS, and Discovery Health.
Producers
Barbara Leibovitz

Additional Credits
Executive Producer
Paul Hardart
Executive Producer
Tom Hardart
Executive Producer
Susan Lacy
Production Company
Thirteen/WNET
Production Company
Adirondack Pictures
Production Company
Ranoah Productions
Music Score Produced by
James Newton Howard
Music
Gaili Schoen
Director of Photography
Eddie Marritz
Director of Photography
Jamie Hellman
Director of Photography
Barbara Leibovitz
Editor
Kristen Huntley
Editor
Jed Parker
Sound Recordist
Jon Oh
Sound Recordist
Gabe Monts
Sound Recordist
Michael Boyle
Sound Recordist
Brenda Ray
Sound Recordist
Maurice Carvajal
Sound Recordist
Judy Karp
Sound Recordist
Bill Wander