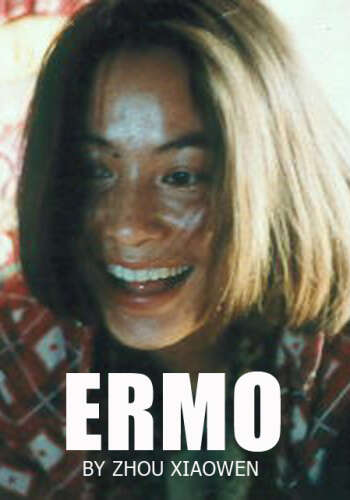 Synopsis
ERMO lives with her son and older husband, a former head of the village who has become ill and unable to work. Ermo works hard, making twisted noodles and selling them in the marketplace to support her family. Despite her husband's plan to build a house, Ermo's ambition is to buy the biggest TV set in the district. Ermo's neighbour helps her make more money by driving her into town to sell her noodles and eventually getting her a job in a restaurant. In town, Ermo discovers she can also make money by selling her blood to the hospital. Every night, exhausted and anaemic, Ermo counts her savings, until the day when she will be able to afford the TV set...
Selected Festivals:
Locarno FF - Audience, FIPRESCI & Jury Award
Toronto IFF
Vancouver IFF
Thessaloniki IFF
London FF
Montreal World FF
Chicago IFF
Puerto Rico FF
Rio de Janeiro IFF
Hamburg FilmFest
Munchen FF
Göteborg FF
Year
1994
Duration
90 Mins
Genre
Country
China, Hong Kong
Director
Born in Beijing in 1954, Zhou Xiaowen studied foreign languages. After graduating from the Beijing Film Academy in 1973, he went to work as a director at Xi'an Film Studio.
Producers
Jimmy Tan
Kunming Chen

Cast
Ai Liya
Ge Zhijun
Liu Peiqui
Yan Zhenguo
YANG Xiao
Zhang Haiyan

Additional Credits
Production Company
Ocean Film Co Ltd
Co-production Company
Shanghai Film Studio
Screenplay
Lang Yun
Cinematography
Genxin Lu
Editor
Furong Zhong
Art Director
Daqian Zhang
Music
Zhou Xiaowen
Costume Designer
Qingli Liu
Sound
Hong Yi