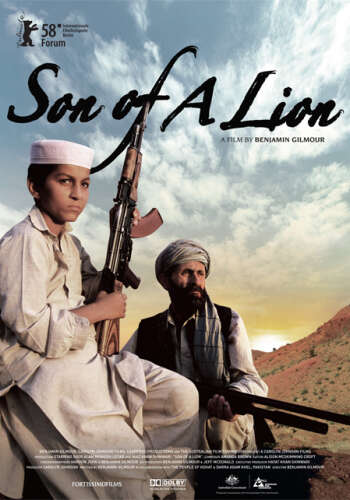 Synopsis
In the North West Frontier Province of Pakistan, a widowed father expects his only son to follow in his footsteps. Darra Adam Khel is home to the ethnic Pashtuns. The local industry is the handcrafting of firearms. It has been this way since long before the war on terror. Eleven-year-old Niaz Afridi works with his father learning how to make and test weapons just as Sher Alam learnt from his father before him. But Niaz doesn't want to follow in his father's footsteps. He wants to go to school.
Selected Festivals:
IF Awards - Independent Spirit Award, Best Music
Berlinale
Pusan IFF
Sydney FF
Edinburgh IFF
Shanghai IFF
Natfilm
Vancouver IFF
Montreal World FF
Seattle FF
Hawaii IFF
Dubai FF
Durban FF
Rio de Janeiro IFF
Kolkata IFF
Year
2007
Duration
92 Mins
Genre
Country
Australia, Pakistan
Director
Benjamin Gilmour, a Sydney-based ambulance officer, became interested in filmmaking while working as a unit nurse on UK film sets. A seasoned traveller and writer, Gilmour fell in love with the North West Frontier Province (NWFP) when he first went there in early 2001. In Darra Adam Khel he saw boys catching bullet-shells as they fell from the air after being test-fired skywards, and heard from his guide about one of the boys who wanted to go to school instead. In 2004 Gilmour based himself in Pakistan for eight months of pre-production, making contacts and building relationships. He learnt some basic Pashto, and developed the invaluable collaboration with Executive Producer Hayat Khan Shinwari. In 2006 he returned to complete filming of SON OF A LION.
Producers
Carolyn Johnson

Cast
Baktiyar Ahmed Afridi
Niaz Khan Shinwari
Sher Alam Miskeen Ustad

Additional Credits
Executive Producer
Hayat Shinwari
Co- Producer
Benjamin Gilmour
Co- Producer
Jeff McDonald
Writer
Benjamin Gilmour
Cinematography
John Haroon
Cinematographer
Benjamin Gilmour
Editor
Alison Croft
Composer
Amanda Brown