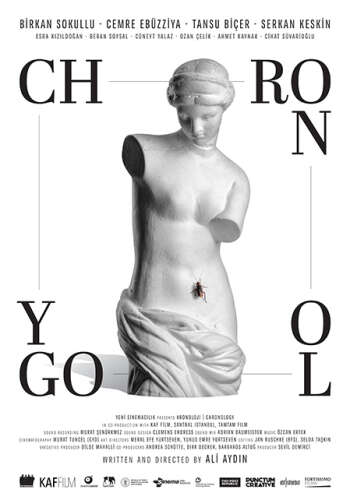 Synopsis
Hakan and Nihal have been married for many years. Shortly after they find out that Nihal is unable to have children, she disappears. While frantically searching for her, Hakan makes some painful discoveries about himself and their marriage. He must face his inner demons to discover what happened to his wife.
Selected Festivals:
Busan 2019 - Flash Forward competition
Warsaw Film Festival - Competition 1-2 Section
Antalya Golden Orange Film Festival -Best Art Direction and Cahide Sonku Award
International Film Festival India, Goa - International Competition
Golden Rooster Film Festival, China - Panorama
35th Santa Barbara IFF - International Competition (North American Premiere)
Year
2019
Duration
117 Mins
Genre
Country
Turkey
Director
Ali Aydın is a Turkish director and scriptwriter, born in Istanbul in 1981. He graduated in Art Management at the Yildiz Technical University, and worked as assistant director in several films and TV series. He wrote and directed his debut feaure film KÜF / MOLD in 2012. KÜF won the "Lion of the Future" award in 69th Venice Film Festival. The film has also been selected to the MoMA "42nd New Directors New Films" selection in 2013.
Producers
Sevil Demirci

Cast
Birkan Sokullu
Cemre Ebuzziya
Serkan Keskin
Tansu Bicer
Esra Kizildogan
Beran Soysal
Cuneyt Yalaz
Ozan Celik
Ahmet Kaynak
Cihat Suvarioglu
Erengul Ozturk
Murat Mahmutyazicioglu

Additional Credits
Co- Producer
Andrea Schütte
Co- Producer
Dirk Decker
Co- Producer
Barbaros Altug
Executive Producer
Dilde Mahalli
Director of Photography
Murat Tuncel, GYD
Art Director
Meral Efe Yurtseven
Art Director
Yunus Emre Yurtseven
Editor
Jan Ruschke
Editor
Selda Taskin
Music
Ozcan Ertek (as Seretan)
Sound Design
Clemens Endress
Sound Mixing
Adrian Bauimeister
Production Company
Yeni Sinemacılık
Co-production Company
Tamtam Films
Submitted To
Gabrielle Rozing