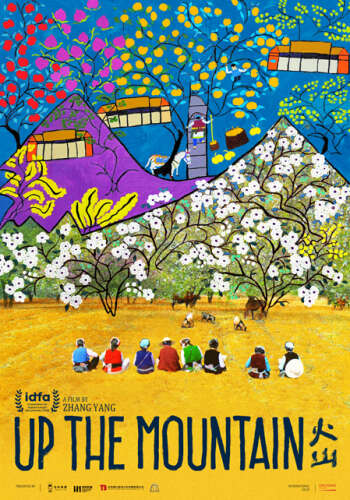 Synopsis
UP THE MOUNTAIN by Zhang Yang is a portrait of a year in the painting studio of SHEN Jianhua in Dali, Yunnan Province. Originally from Shanghai, SHEN moved to the countryside to teach the local Bai women art and painting. The film documents both the fading traditions of the local community and the impact of a rapidly changing modern China.
Selected Festivals:
2018
IDFA – Feature- Length Competition Section
IFFAM Macao – Best New Chinese-language Film
2019
ZagrebDox – Big Stamp Award
Thessaloniki Documentary Festival
True/False FF
Docaviv FF
Dublin IFF
Sydney FF
Jeonju IFF
Year
2018
Duration
126 Mins
Genre
Country
China
Director
Zhang Yang was born March 28, 1967 in Beijing, China. He graduated from the Director's Department of the Central Theatre Academy. His works, including romantic drama (SPICY LOVE SOUP, 1997), road movie comedy (GETTING HOME, 2007, FULL CIRCLE, 2012) and powerful drama (SUNFLOWER, 2004, SOUL ON A STRING, 2016), achieved great recognition internationally. His films premiered in and won awards at acclaimed festivals as San Sebastian IFF, the Berlinale, Stockholm FF and Tokyo IFF. In recent years, Zhang Yang has moved into documentary film making, with PATHS OF THE SOUL (2015) as his first feature documentary, which premiered in Toronto IFF.
Producers
CHENG Zhenyou

Additional Credits
Director of Photography
GUO Daming
Sound
YANG Jiang
Sound
ZHAO Nan
Editor
WEI Le