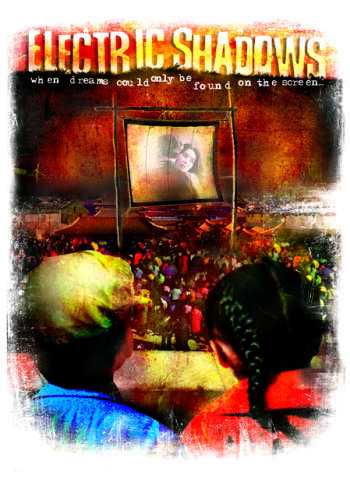 Synopsis
From one of China's newest voices in cinema and new wave of young female directors comes this charming and heartwarming tale of a small town cinema and the lifelong influence it had on a young boy and young girl who grew up with the big screen in that small town...and years later meet by chance under unusual circumstances in Beijing.
Selected Festivals:
Marrakech FF - Jury Award
Deauville Asian FF - Lotus Premiere Award
Asian Festival of First Films Singapore - Best Director
Films from the South/Norway - Silver Mirror Award
Toronto IFF
Vancouver IFF
Rotterdam IFF
Year
2004
Duration
95 Mins
Genre
Country
China
Director
XIAO JIANG was born in northern China in 1972, a few years after the most chaotic period of the Cultural Revolution. She performed in student dramas at university and then went on to join the Directing Class at the Beijing Film Academy. She graduated in 1995 and began working for television, making programs for China Central TV, Beijing TV and Phoenix TV. She went on to write and direct three TV films before joining China Film Group as a screenwriter. ELECTRIC SHADOWS is her debut feature as writer and director.
Cast
Ge Yaming
Guan Xiaotong
Jiang Shan
Jiang Yihong
Li Haibin
Liu yang
Niu Zhenhua
Qi Zhongyang
Wang Zhengjia
Xia Yu
Xia Yuqing
Zhang Haoqi
Zhang Yijing

Additional Credits
Executive Producer
Michael Shamberg
Production Executive
Huang Jianxin
Production Executive
Derek Yee Tung Sing
Screenplay
Xiao Jiang
Screenplay
Qingsong Cheng
Cinematographer
Yang Lun
Choreographer
Hong Chen
Art Director
Delin Fu
Production Manager
Zhengqiang Ma
Music
Zhao Lin
Sound
Zhe Li
Production Company
Dadi Century Limited