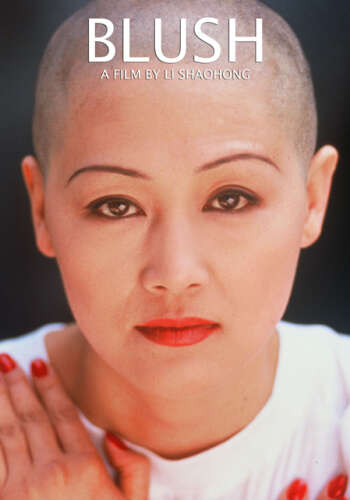 Synopsis
Two prostitutes, trained all their lives to give men pleasure, are abruptly forced to adjust to new lifestyles after the 1949 Communist takeover. Qiuyi and Xiao'e are friends with very different personalities; Qiuyi is imperious, proud and idealistic, while Xiao'e who was born in the bordello known as the Red Happiness Inn, is nervous, dependent and, at times, hysterical. When the Communists close the brothels, the women are taken away for medical inspections and rehabilitation, but Qiuyi manages to escape and goes to live with her favourite customer, the wealthy, youthful Lao Pu, who lives with his mother. When she discovers that she's pregnant, she's too proud to tell him, ending up in a Buddhist nunnery and refusing Lao's pleas for her to return. But when the Buddhists discover her pregnancy, they expel her and she suffers a painful miscarriage.
Xiao'e, meanwhile, goes through rehab and becomes a worker in a silk factory. She meets Lao and they have an affair; she too gets pregnant, and Lao, who by this time has lost all his property and money and is a worker also, marries her. Qiuyi turns up on the day of the wedding carrying a yellow umbrella, a symbol of separation. As time goes by, the marriage between Lao and Xiao'e degenerates into a series of ugly arguments, and Lao, who desperately missed Qiuyi, takes extreme action to solve his problem.
Selected Festivals:
Berlinale - Silver Bear
Toronto IFF
Year
1995
Duration
115 Mins
Genre
Country
China, Hong Kong
Director
Born in 1955. Studied at Beijing Film Academy. After directing several commissioned films as well as documentaries she made her first feature film in 1988. Gained international recognition as a result of BLOODY MORNING, loosely based on Garcia Marquez' novel CHRONICLE OF A DEATH FORETOLD.
Producers
Jimmy Tan
Kunming Chen

Cast
He Saifei
Jianying Zhou
Jimei Yin
Jiyong Zhu
Song Xiuling
Wang Ji
Wang Rouli
Wang Zhiwen
Yanchun Xing
Zhang Liwei
Zhifen Gu

Additional Credits
Co-production Company
Beijing Film Studio
Production Company
Wilson Kam
Screenplay
Zi Zhen
Screenplay
Li Shaohong
Original Novel
Tong Su
Cinematography
Nianping Zeng
Editor
Xinxia Zhou
Costume
Jianhua Liu
Sound
Wu Ling
Music
Wenjing Guo